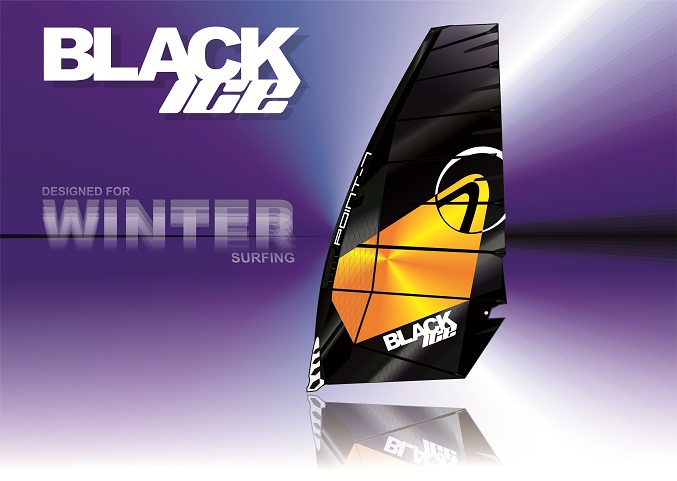 Point-7 speelt heel handig en snel in op de IJssurfen trend.
Lees hier de Point-7 press release:
Having followed the recent growth within ice / winter windsurfing over the last years, Point-7 have on suggestion from www.hiberna.lv winter windsurf boards developed a totally new sail range; The BLACK ICE! 
The sail range is developed specifically for the conditions you encounter when sailing on a rock hard smooth surface where a set of completely new parameters come into play.
The BLACK ICE range features a very special outline where the base of the sail has been kept very low, making it possible for the rider to close the gap between sail and board without having to rake the sail far backwards to feel comfortable. The leech has been kept almost closed as there is also very little need for the mast to absorb chop or waves but only the unevenness of the ice. This combination gives the sail a healthy amount of back hand pressure and good power also in light winds. The luff curve and mast sleeve is based on the AC-1 2011 sail range ensures perfect rotation of the sail body and stability in a wide wind range. All sails are custom made in Italy and can be made specifically to client specifications both in sail size and area of use.
The Black ICE: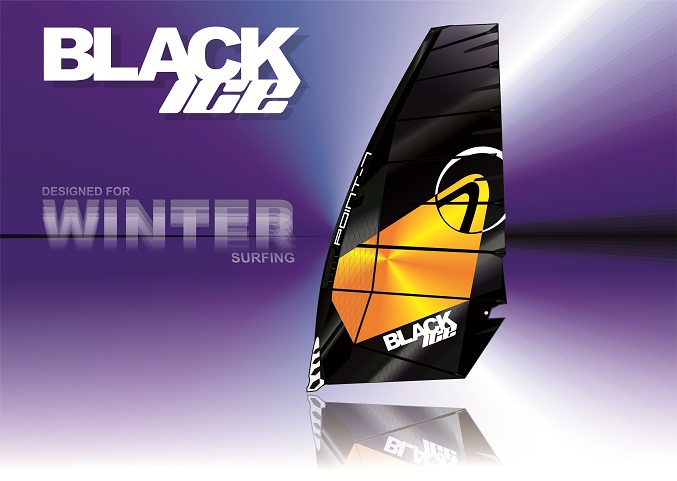 For further information contact your national Point-7 distributor or info(at)point-7.com.
Bron: http://www.point-7.com