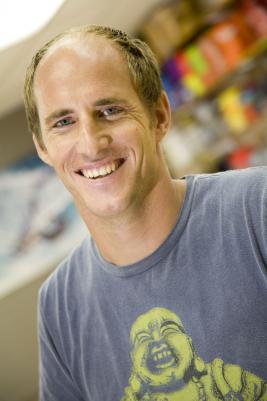 Pieter Bijl (NED-0) zal dit jaar weer mee gaan doen aan de PWA Worldcup Slalom wedstrijden.
De op Maui wonende Nederlander kon enkele jaren niet meedoen vanwege visum problemen. In 2007 eindigde hij nog op een uitstekende 6e plaats en dit jaar is hij er dan ook op gebrand om voorin mee te doen in deze discipline.
Hierbij zijn interview als Neilpryde International teamrider:
What are your plans for the next year?
Dominate the Slalom World Cup
When did you realize windsurfing would become your life?
My first time on Maui about 12 years back. I sailed so much and was like a fish in water, just loving it.
What something outside of windsurfing are you interested in?
Cooking. Lots of good food I like it.
What's the best thing about your lifestyle/sport?
I get to be out there sailing and not having anyone or anything bugging you, I'm free of all things.
What do you want more than anything?
To go do some damage on the PWA Slalom course. I haven't been able to for the last few years due to some issues out of my own control, I know next year I'll be back strong.
Describe your best water experience.
This years photoshoot, doing some 5 to 7 meter high jumps with Antoine right next to me. We where shooting for the HellCat and they wanted us to Jump close to each other. Sometimes resulting in bumping mid air. Exciting stuff.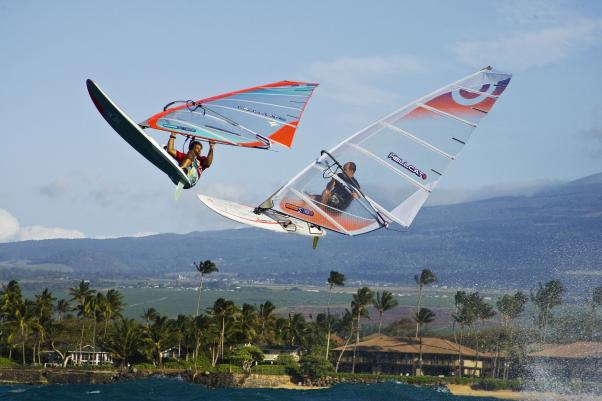 What have been your Career highlights so far?
In 2007 being second in Fuerte after the first day and 1st in Turkey after the 1st day.
Do you have a funny/weird story from the tour?
Don't let me begin.
Who or what inspires you?
Antoine, I have never seen someone so motivated to go windsurfing when ever or whatever the conditions are. This guy just goes goes and goes!!!
Bron: Neilpryde International